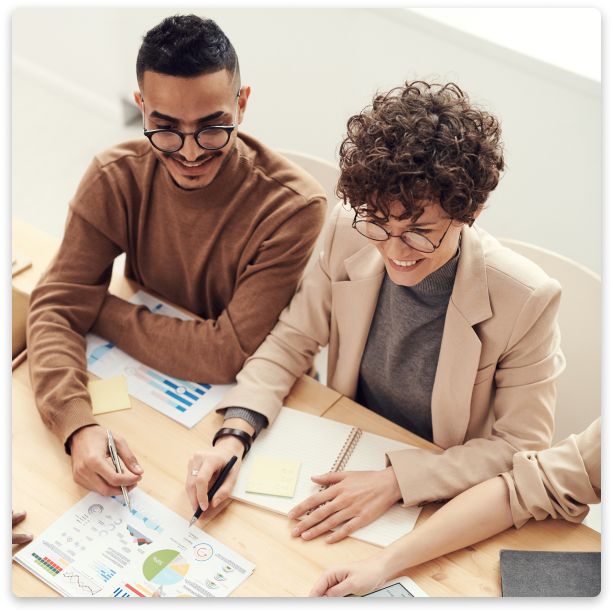 Internship Programs
Begin your professional career in one of the boundless opportunities offered by the Department of Defense for recent graduates.
---
Internship Program
A unique opportunity to experience the work environment in the Department of Defense while still in school. Current students enrolled in educational institutions ranging from high school to graduate school gain the experience of working for DOD and ability to explore the many opportunities that the Department of Defense has to offer.
Internship Programs
Begin your professional career in one of the boundless opportunities offered by the Department of Defense for recent graduates.
---
Recent Graduate Program
Take advantage of a dynamic, career development program featuring training and mentorship designed for recent graduates from qualifying educational institutions or programs. To be eligible, applicants must apply within two years of degree or certificate completion. Explore the many different opportunities open to students.

A structured 24-month paid training program that is designed to provide a solid foundation within the contracting arena and foster growth toward the target position of Senior Contract Specialist.

The Student Internship Program (SIP) exposes current students to the Army Civilian Corps and career opportunities with emphasis on STEM and mission critical occupations. Upon meeting graduation requirements, the program provides an opportunity for participants to be non-competitively converted into permanent full-time employment in the Army.

Pairs college students with DoD lab internships to nurture careers of excellence and leadership in STEM for academically talented students. Participants increase their knowledge of STEM careers by working side by side with professionals in the field, including select DoD laboratories.

Summer Internship Program for Undergraduate students.

A two-year training program to help you develop the skills needed to become an entry-level department manager.

The DoD College Acquisition Internship Program (DCAIP) allows for eligible college students to participate in a 10-week paid summer internship.

10 week Summer internship program at the DEVCOM Chemical Biological Center (CBC) located at Aberdeen Proving Ground, MD. Undergraduate students are paired with a mentor to conduct science or engineering research in areas of interest to CBC.

The IC offers students a wide variety of excellent programs to get a jumpstart on a career in intelligence.

The MDA Military Academy Internship Program (MAI), established in 2016, provides military interns (Air Force, Naval Academy, West Pint) the opportunity to develop new technical skills and affords the opportunity to work with Department of Defense (DoD) world class professionals.

Opportunity for students to participate in research at a Department of Navy (DON) laboratory during the summer.

The Cybersecurity and IT internship program is designed to train students to fill the skill gap areas of Cybersecurity and IT.

Current students from high school to graduate level are offered paid opportunities to work in agencies and explore Federal careers while still in school.

P-Tech is a magnet program in Harford County, MD where students are able to attend high school while earning college credits towards a two-year associates degree in Information Technology.

A one-year training program that develops the individual's skills needed to become a Produce Department
 Manager.

Summer Internship Program for High School students

Connects the most talented and diverse college students, recent graduates, postdocs, and faculty to STEM internship and fellowship programs.

Designed to increase the participation of HBCU/MIs in the Navy's research, development, test and evaluation (RDT&E) programs and activities.

Become a part of the pipeline for the future workforce in the Student STEM Employment Opportunities for BS, MS, and PhD students.

Summer internship program to familiarize participants with employment in a test and evaluation setting.

A recruitment and referral program for College Students with Disabilities through summer or permanent jobs. Explore the many different opportunities open to students.